Current auditor reports by the Office of Legislative Auditor (OLA):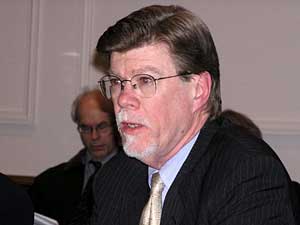 A report conducted by Legislative Auditor Jim Nobles of OLA has been turned over to Ramsey County Attorney Susan Gaertner for possible criminal charges that may be filed against Sonia Pitt, who was fired Nov 9 for conduct unbecoming a state employee. Sonia Pitt, if you will recall, was the MnDOT Director of the Office of Homeland Security and Emergency Management who came under fire for not returning to Minnesota after the collapse of the Interstate 35W bridge. No one at MnDOT asked her to return nor did she volunteer.
Auditor reports show she billed MnDOT for $26,000 of questionable charges.